I work in the department of system analysis and informatics of the Russian Presidential Academy of National Economy and Public Administration. Here I take part in the student research projects and give classes on the courses Data Mining, Decision Support Systems, and Mathematical Modeling. My students in Moscow are applied mathematicians, which study economy and business in the framework of academic program "Two Diplomas".

I am a member of the fLexSem research group belonging to the department of French and Romance philology of the Autonomous University of Barcelona. Here I take place in the International research projects and give short term courses Text Mining and Programming. My students in Barcelona are philologists and linguists, which study computational linguistics in the framework of master program "Natural Language Processing and Human Language Technology".
During more than twenty years I was engaged in the projects related with geophysical data interpretation. Since 2000 I work in the area of data/text mining and my recent interests include:


Algorithms of clustering ( measures, validation)


Social network analysis (modeling, opinion mining)


Applications for document identification, medicine, jurisprudence, etc.
(stylometrics, ontologies, vocabularies)
My other activity is related with problems of education. Since 2012 I am a coordinator of the project of my Academy in Moscow concerning quality and accessibility of education in different countries.
I officially represent my department of French and Romance philology in Russia and Byelorussia. My duties here consist in a help to students, who wish to continue their education on master programs in Europe.
In my teaching and research activity I collaborate with several research groups from Spain, Mexico, Peru, Czech Republic, Ireland and Russia in the framework of joint projects, interchange of materials and software.
My Curriculum Vitae (last modification: January 2012)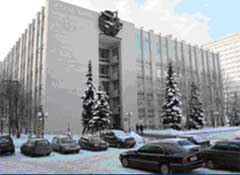 Russian Presidential Academy
of National Economy
and Public Administration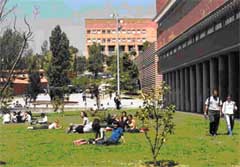 Autonomous University of Barcelona
SCIENTIFIC ASSOCIATIONS
and RESEARCH GROUPS
- Classification Society of North America
- Spanish Society of
Natural Language Processing
- Intern. Journal "Social Media MMM:
monitoring, measurement, and mining"
- fLexSem Research Group, UAB, Spain
- SoNet Research Group, MendelU,
Czech Republic
- Laboratory of Language Technologies
INAOE, Mexico
- School of Computer Science, UCSP, Peru
- Laboratory of Natural Language
Engineering, UPV, Spain
- Machine Learning Research Group,
RAS, Russia
UNIVERSITIES AND SCHOOLS
- Russian Presidential Academy of
National Economy and Public Adminisration
- Autonomous University of Barcelona
- Moscow mathematical lyceum "School No 2"
Master programs in Europe
- Masters in NLP,
Autonomous University of Barcelona
- International Masters in NLP&HLT,
Erazmus Mundus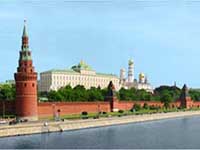 Dr. Prof. Mikhail Alexandrov
Department of System Analysis and Informatics
Russian Presidential Academy of National Economy
and Public Administration
Address: Vernadskogo prospect 82, Moscow, 119571, Russia
Tel.: +7-495-9338004
Email: malexandrov@mail.ru